Regulating and licensing online gambling has been an aim of the UK government for a few years. However, they have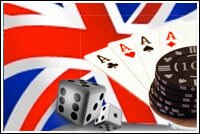 recently passed a few laws that are a complete game changer for any gambling websites that primarily serve UK clients. In the past the government regulations were a win-win for both sides. Businesses continued to make a lot of money through online gambling, while the UK collected money from these institutions. This decision turns things in favor of the government.
They introduced a bill that is designed to get United Kingdom gambling companies to pay their fair share of taxes. These are companies that created offshore bases in tax havens, but continue to serve UK customers for the most part. The bill has passed in all the relevant Houses, and will come into effect within a few months. It means that companies such as Ladbrokes who have basis in tax haven islands will now have a hefty tax bill from next year.
The UK's culture minister, Helen Grant, was very happy about the verdict of this bill. She says that the bill is a victory for the consumers and the government of the UK. She believes that these gambling websites were cheating the system by moving abroad, when a majority of their clients live in the UK. Instead of paying no taxes and taking away huge profits, they should be doing their fair share to help the government.
The bill is almost certain to pass and should be in effect by the spring/summer of 2014. More information can be found here: http://www.pokerupdate.com/news/law-and-legislation/uk-gaming-bill-passes-major-test/.
Gambling revenues are currently taxed at a rate of 15% by the UK government. This is a huge amount compared to some other areas, such as Gibraltar, that have little to no taxes. Companies that have their base in Gibraltar will no longer get a free ride from taxes.
Some companies are very unhappy about this, and say that the move will eat into their profits. However, there is no doubt that a majority of citizens in the UK will see this as a victory. They already pay their hard earned money to the government in the form of taxes, and there is no reason why companies that generate millions every year cannot follow suit.