Poker requires much more application of strategy and keen betting instinct, whether its played at an in-house casino or online.  However, playing it online does have its pros and cons. For one, there is less sense of intimidation from players but on the other hand, each player only has a set amount of time to make an educated decision. If you find yourself a bit wet behind the ears when it comes to Online Poker, we have some great advice for you, that is sure to help improve your game.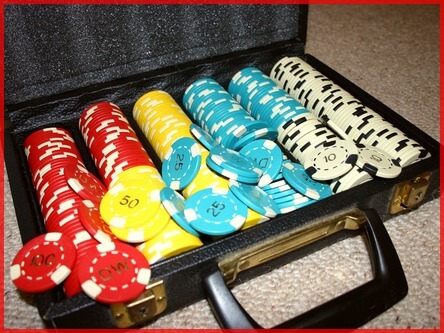 Do not Play every hand: Playing more doesn't mean winning more, it usually means losing more. If you find you're staying in half or more the hands you're dealt, you need to work out a standard hand requirement.

Don't Bluff Just to Bluff: Bluffing is an essential part of poker but  there's is NO rule that requires you to compulsively bluff your way through every second game depending on your hand., it requires a certain amount of skill.
Don't Stay in a Hand Just Because You've Placed a Bet: Just because you have placed chips on the table does not require you to keep playing on a bad hand. You might slip through on pure, but unless you are relatively sure its worth the risk, just fold.
Don't Play in a Bad Mood –  Emotion often clouds critical thinking.  

Concentrate: Pay attention to your hand, and whats happening on the table. Always try to spot winning hand possibilities. Just keep track of what's going on.
Play at your limit: If you feel you are prepared for it, by all means, go ahead. But don't play at a level that requires you to take into account your day to day money. Play where you are currently skilled to play and where you can afford to play.